Credibility and Visibility
There is perhaps no communications strategy that can more effectively put you on the map than media relations. At Hodges it's been a core focus for almost two decades, and we have hundreds of reporter relationships that have resulted in a multitude of successful coverage to show for it. Whether we're working with national reporters at outlets like the TODAY Show, The New York Times and Bon Appetit, or nurturing local contacts at any number of the daily and weekly publications in Virginia, our media relationships are unparalleled.
Our media relations services include:
In-person and virtual press conferences
Letter to the Editor and Op-ed placements
Message development
Metrics Analysis and Results Reporting
New product launch strategies
Newsjacking
Outreach for short-lead and long-lead placements
Press release writing
Podcast outreach
Relationship building
Store grand opening communications
Subject matter expert outreach
Our media relations teams work closely with clients to create compelling storylines designed to strategically position them for the market. And unlike so many agencies, we don't "carpet bomb" reporters with our pitches but tailor each one to specific, targeted outlets. We help prepare clients for media interviews, track placements and work with clients to merchandise media hits so that they reach important audiences beyond the first wave of readers. Whether you are launching a new product, pivoting to a new strategy or even managing a crisis, our team of media relations experts can leverage media opportunities to your best advantage.
---
Read more about Media Relations in our blog…
Case Study
Media Relations Case Study
Leveraging trade media to create brand awareness of a new subsidiary business entity
Media Relations Case Study
Leveraging UnitedHealthcare data and reporting for earned media and thought-leadership placements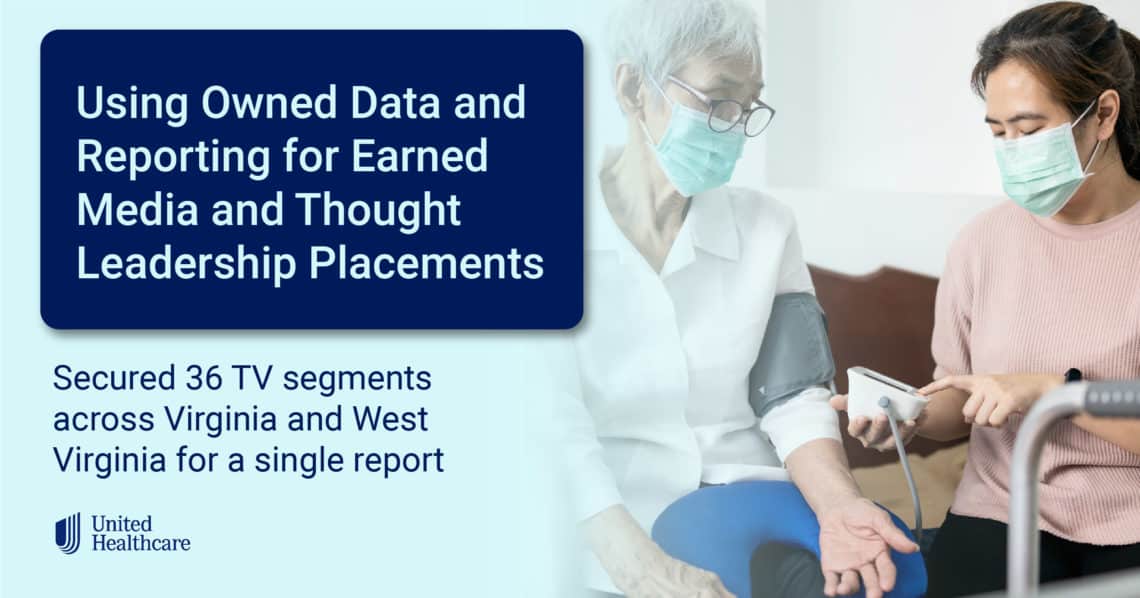 Media Relations Case Study
Nonprofit uses public relations to raise childhood hunger awareness and connect more families with meals
Media Relations Case Study
National disaster relief organization raises profile and serves more than 20 million meals
Media Relations Case Study
Launching Virginia Distillery Company's flagship American Single Malt whisky, Courage & Conviction
Media Relations Case Study
Media and community relations supports Virginia's Equal Rights Amendment ratification