National insurance carrier amplifies subject matter experts through media interviews connected to various annual reports and research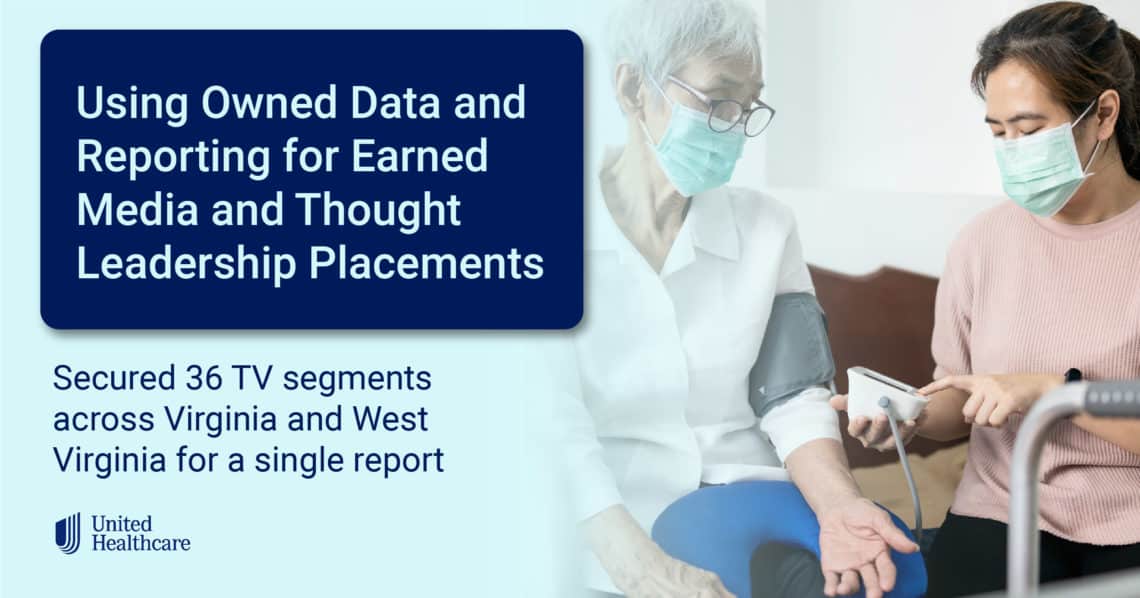 Client Goal: Secure earned media in targeted publications and outlets in Virginia and West Virginia to build awareness around UnitedHealthcare and to amplify its subject matter experts.
As one of the largest health insurance carriers in the United States, UnitedHealthcare has millions of members across the country. At The Hodges Partnership, we have worked with the provider on media relations, paid media and social media content creation in Virginia and West Virginia since 2019.
In addition to positioning its doctors and medical directors as subject matter experts and amplifying stories of charitable giving across the two states, we are charged each year with bringing awareness to the UnitedHealth Foundation's annual America's Health Rankings, which is released three times a year and focuses on three topics: overall health, the health of women and children and senior health.
The Foundation released its report on the state of senior health – including in-depth data on Virginia and West Virginia. Immediately, our team got to work placing stories with reporters in markets across both states.
Results
Why'd it work?
While the data presents a statewide look for both Virginia and West Virginia, our team of media relations experts understood that, depending on the media market being pitched, certain data points would be more compelling than others to certain outlets and individual reporters. Tailoring pitches to different reporters with unique data points from the report allowed our team to tell the same story through a different lens in eight unique markets across Virginia and West Virginia. A deep understanding of the differing media markets and landscapes in both states and connections with reporters in each of the markets made this possible.